Sunport Power will bring its MBC(Metal Back Contact) new product to the Smarter E Europe 2023 exhibition held in Messe, Munich from 14th to 16th June. Welcome to visit us at booth A1-430.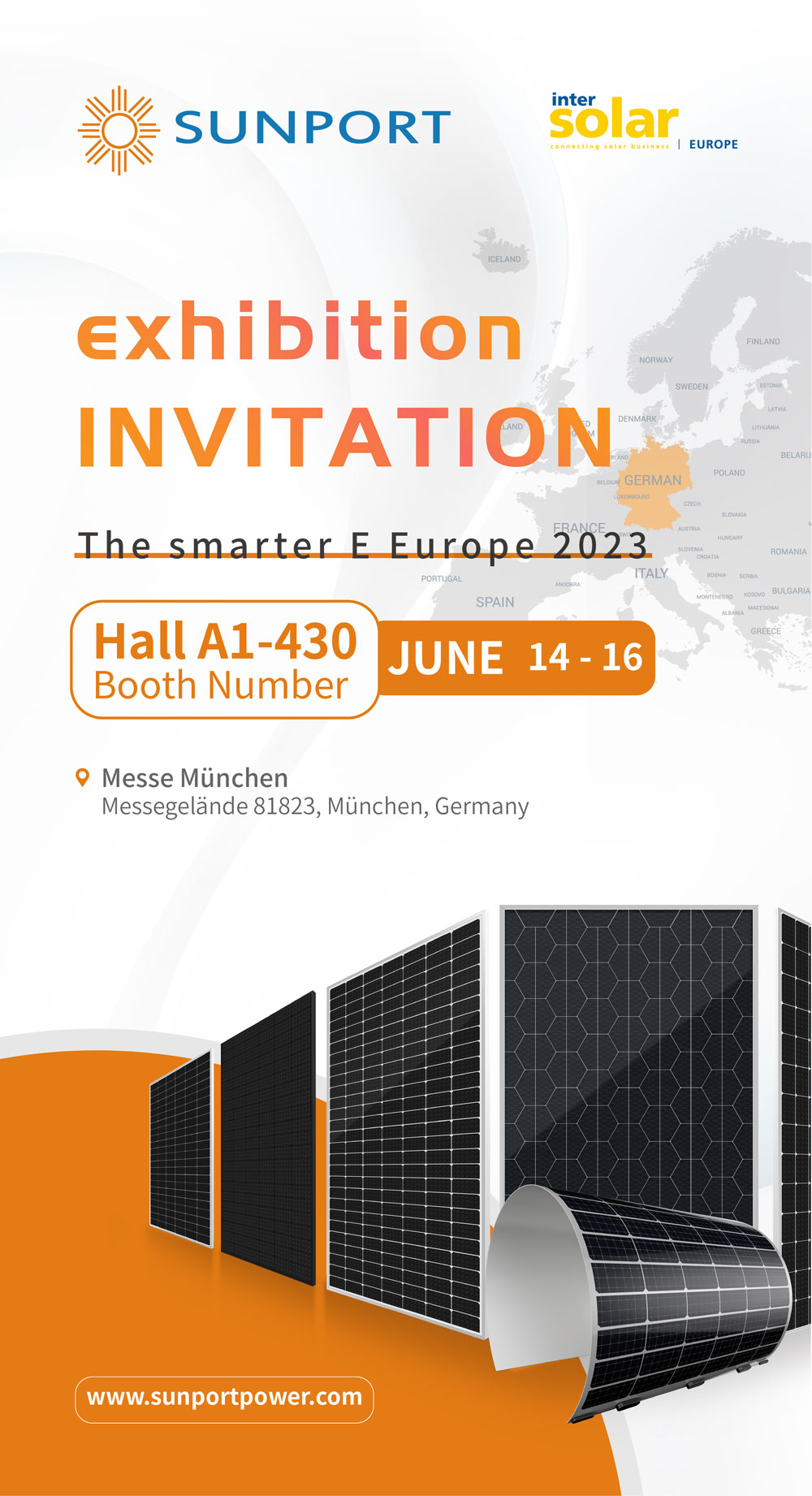 The European Market
To achieve carbon neutrality, the whole European area attaches importance to the utilization of renewable energy. A policy made by Germany government in July 2022 requires that by 2030, 80% of electric power should be generated by renewable energy. And the total installed PV capacity is supposed to reach 215GW by 2030. The European market has a promising future for photovoltaic application.
To facilitate the solar energy utilization in European area, Sunport Power will serve the market with its comprehensive product range. This time, despite the hot-selling classic MWT full black PV module and TOPCon module, Sunport Power will bring its latest MBC2.0 full black module and reinforced lightweight flexible module products. There will be the new product launch illustrated by general manager of R&D and TUV certificate authorization activities. It is well worth paying a visit to Sunport Power's booth at the exhibition. The management team and foreign sales team and technical support team of the company are waiting for your at booth A1-430 of Intersolar Europe.