Intersolar Europe 2023, the world's leading solar exhibition held in Munich, Germany from June 14th to 16th. Sunport Power's upgraded reinforced lightweight flexible module made a stunning debut, won attention from professional visitors and scholars as well as the end-user market. And the company's full S-series lightweight flexible PV products are awarded with TUV certification at the opening day of the exhibition.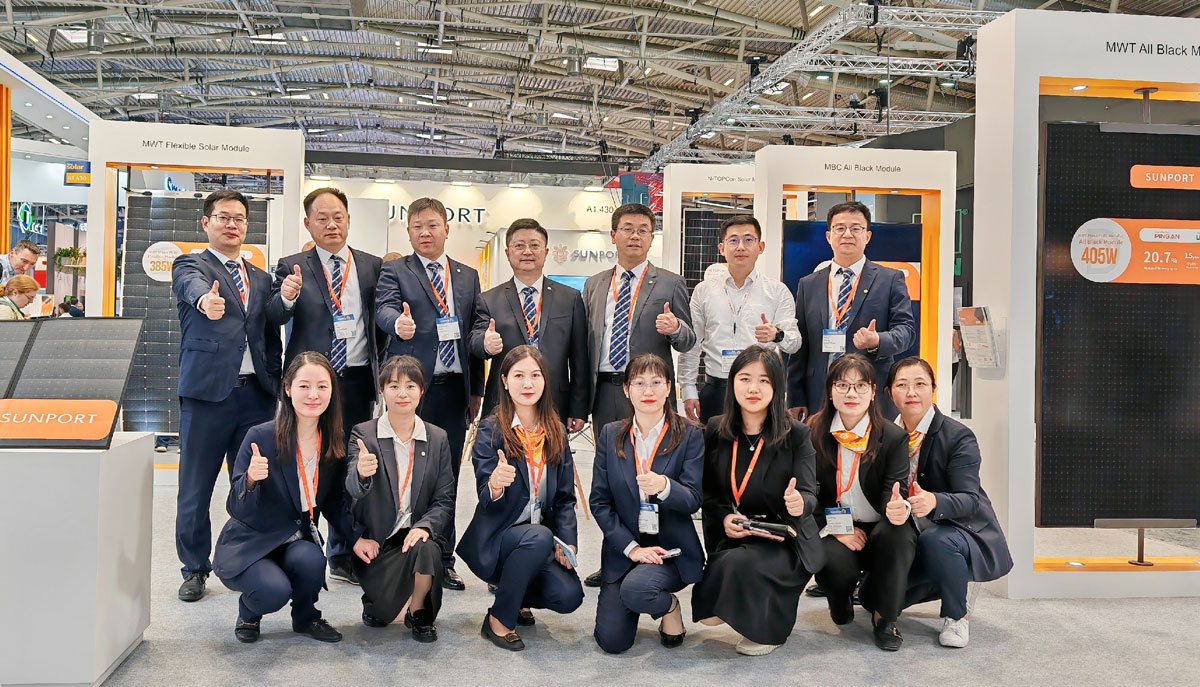 Lightweight Flexible PV Module Products
Weighing 2.98kg/m2, only 30% weight of conventional modules, and with 2.5mm thickness and 0.5m minimum bending radius, Sunport's first-generation lightweight flexible modules are fit for curved roofs, especially those roofs with load-bearing problem and even walls. They can be installed on rooftop simply by glue instead of complex procedures like welding or bolting, which reduces 60% installation cost. The upgraded reinforced lightweight flexible modules have improved local impact resistant performance and overall load performance. In addition, with added-holes in the peripheral edge, it can be installed on balconies and walls. Besides, the company also showcased small customization panels which can be applied in various scenarios according to customer's specific demands. "Overall, with enriched installation methods and wider application scenarios, Sunport's lightweight flexible module products are promising to serve the European market in a better way. " said Mr. Xiaozhong Chen, Vice President of Sunport Power.
TUV Issued Certification
During the exhibition, Mr. Alexander Ohff, executive vice president of TUV issued certification for Sunport's lightweight flexible module. The certification is a proof that Sunport lightweight flexible module have passed tests including environmental pressure test, electrical impact hazard assessment, fire hazard assessment, mechanical pressure test and the performance and safety tests under special application. Strict review and evaluation also carried out towards the special polymer materials such as front and back sheets used in flexible PV modules. It also shows Sunport's innovation achievement in lightweight flexible PV modules.
Other PV Modules for Various Scenarios
Besides lightweight flexible series, Sunport also showcased its MWT full black PV module which already occupied a certain market share in European region. And the latest MBC full black PV module was released to meet the high-end market demand with gorgeous appearance and extraordinary conversion efficiency. The high performance TOPCon PV module was designed for utility and the industrial and commercial market. And to meet the individual outdoor activities market demand, Sunport brought its portable panels. Thus, Sunport Power is prepared to fulfill all kinds of solar application demand.
In the future, Sunport Power will persist in its efforts to penetrate international markets and be dedicated to driving the global shift towards green energy transformation.