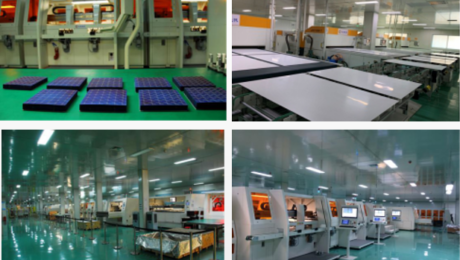 From owning the independent R&D of the new generation high-efficiency Metal Wrap Through (MWT) solar cells and modules technology to producing benchmark series, flexible and high efficiency half-cell modules, Sunport Power was founded in 2012 and has achieved the complete industrial chain of MWT products in 2018, Sunport is gradually opening a new era of 'MWT +'. Nowadays Sunport Power has established three major bases and five factories in Wuxi, Xuzhou, Nanjing, covering the backsheet, solar cell and module production. At present, the production capacity of MWT back contact solar cell and module has reached 2.8 GW, forming a complete MWT PV products industry group.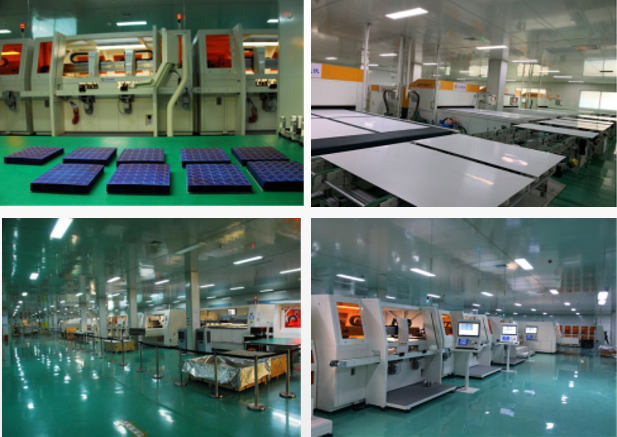 Benefiting from past seven years of great effort, Snuport Power insists on innovative technology to lead the company's rapid development. On the road of innovation, Sunport has been moving forward and awarded "National High-tech Enterprise (China)", "National Intellectual Property Advantage Demonstration Enterprise (China)", chosen as one of the first three rounds suppliers of National Top Runner Projects. Thanks to the excellent performance, the high-efficiency MWT modules were praised by the PV industry. Based on the global perspective, Sunport Power is promoting overseas marketing development and building a global marketing network which covers dozens of countries and regions to gradually raise our popularity and brand influence over the world. All our effort and preparation is for the better show on 2019 Intersolar Europe.
Intersolar Europe 2019
Intersolar Europe is held on May 15th-17th, 2019. Since the 15th of May, Sunport Power presented a series of benchmark products, such as the all black module, the world's first flexible and efficient back contact module, double glass modules. All these products showed the latest cutting-edge scientific and technological achievements to the global industry audiences and created a new experience for efficient renewable energy applications.

High efficient MWT modules
SPP-Flex 1.0 is the world's first flexible back contact PV module, which combined with the advantages of high flexibility, high efficiency, ultra-thin, light-weight, easy installation and novel appearance. It shows much wider application potential and attracts many visitors to come over. In addition to the display of these new high-efficiency MWT products, we also prepared exquisite buffets for our customers.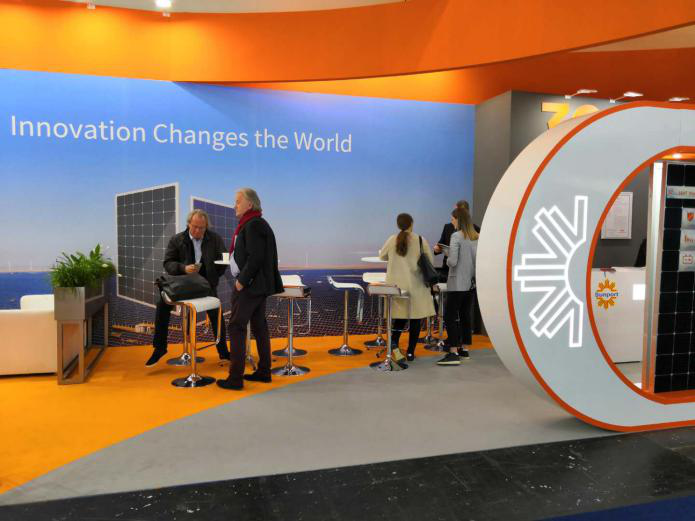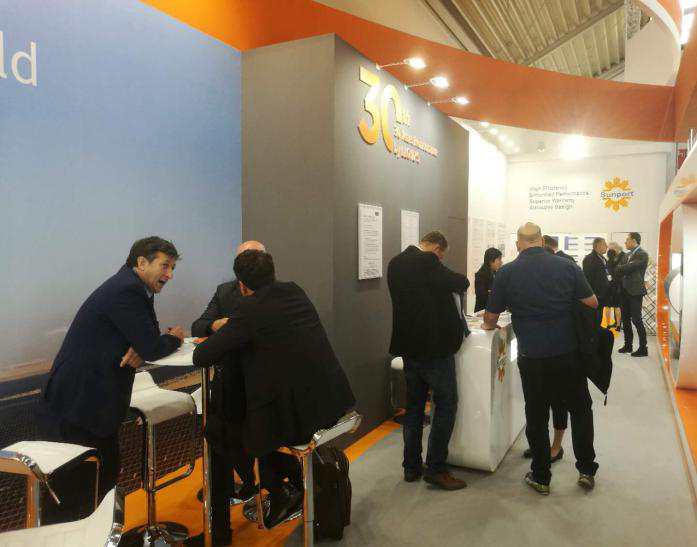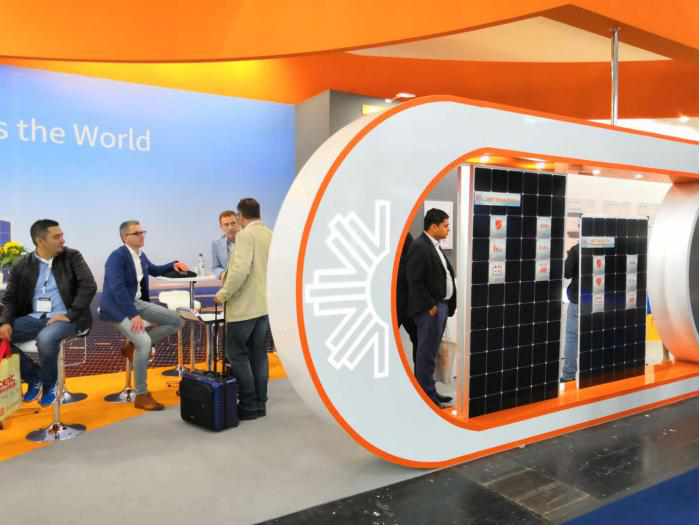 MWT modules received the attention from the industry insiders
High efficiency and cost-effective products have always been the pursuit by the mature PV markets, such as Europe. In recent years, we has deeply developed the European market and provided the most cost-effective MWT back contact modules. With its advantages of higher power, lower degradation and longer lifetime, the Sunport benchmark series of MWT modules can bring higher investment returns to European customers. At the same time, the MWT modules have attractive appearance with the iconic pattern over the world, the cell's surface pattern can be customized according to the requirement, which can bring additional product value, and fully meet the European customers' requirements.
In the future, Sunport Power will carry on the philosophy of "Innovation Changes the World", keep focusing on the further development of MWT solar cell & module technology, exploring new approaches and providing products with high quality, high efficiency and excellent reliability to the world. Sunport will sincerely build a high-end business brand for Chinese PV intelligent manufacturing.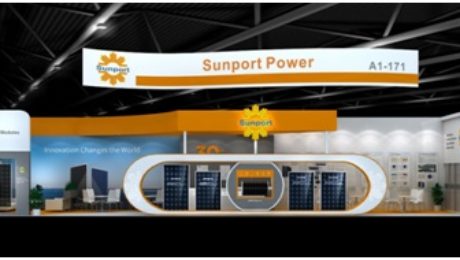 Intersolar Europe is the world's leading exhibition for the solar industry. At this Intersolar Europe 2019, Sunport Power will introduce a new generation of Benchmark High-Efficiency MWT solar modules.

Sunport Power is dedicated to the development, production and services for solar cells and modules with high efficiency and reliable performance. Sunport Power is the first manufacturing enterprise around the world to incorporate the breakthrough Metal Wrap Through technology, MWT for short, and realize mass production of MWT technology. The company was founded in 2012 by Dr. Zhang Fengming, who is one of the leading solar physicists, professor and doctoral student supervisor at Nanjing University.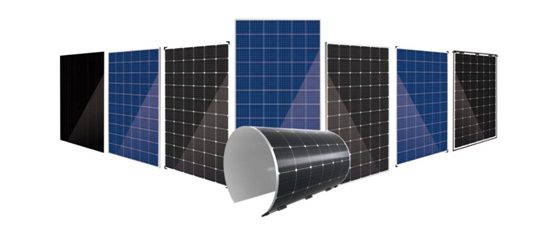 Benchmark High-Efficiency MWT Solar Modules
The R&D team has developed MWT back contact cell and module technology with fully independent intellectual property. With collaborations upstream and downstream, and the collaboration with domestic and foreign research institutions and universities, Sunport Power contributes to international friendship, innovation and a healthy development of the PV industry.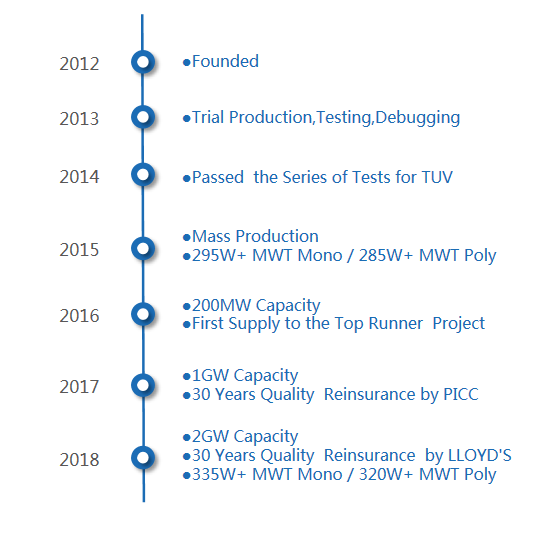 Development
Now, the production capacity of high-efficiency MWT solar cells and modules are add up to 2.8GW , forming a complete industry chain of high-efficiency MWT solar modules.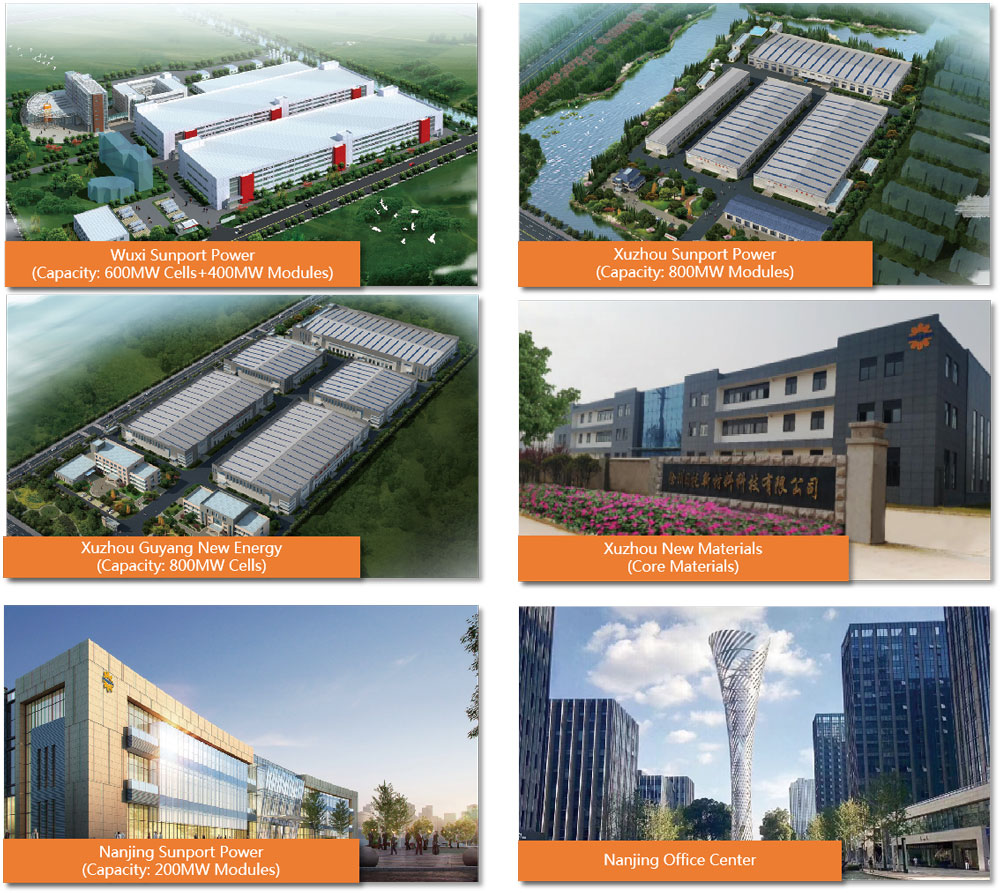 At this Intersolar Europe exhibition, Sunport Power will also launch the latest product based on flexible technology and back contact design- known as SPP Flex1.0, a major leap-forward in high efficiency MWT back contact products. Sunport Power Flex1.0 perfectly combines with light weight and flexibility, which greatly expands the product application field.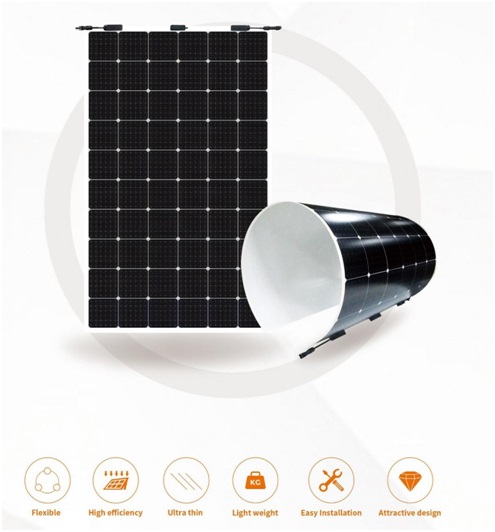 SPP Flex1.0
MWT solar modules can be benefited by lower power degradation, longer lifetime (30 years) and higher rated power .Eg. Suppose the EPC cost is 0.70 USD/W and the feed-in tariff is 0.12 USD/kWh, the ROI using MWT modules should will be 14.49% higher than that using conventional modules. EPC cost decreases about 0.003 USD/W while using one higher power grade (5W) modules. MWT module is usually 20-25W higher than conventional module, which means EPC cost can decrease about 0.012 USD/W.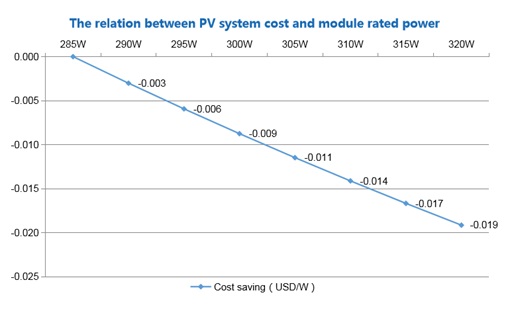 In the future ,Sunport power will continue to accumulating key customers and extend the brand reach in overseas and target on the exports to overseas market, with continuously new products development, further cost-down and efficiency increase, to enchance our competitiveness.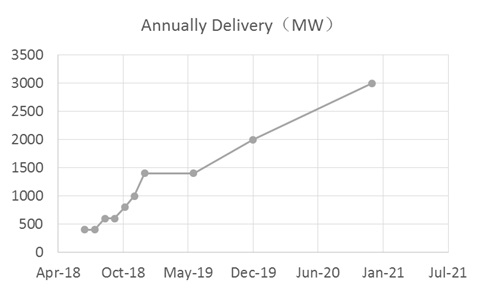 The capacity of MWT modules is steadily increasing.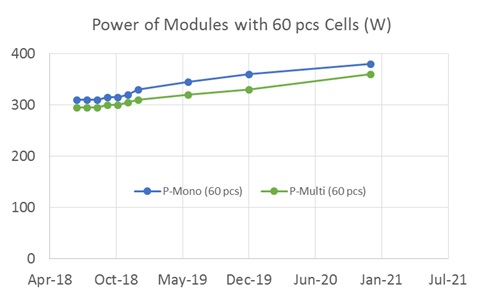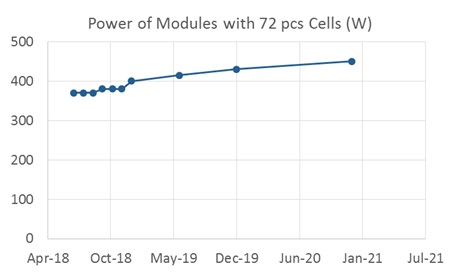 The power of MWT modules is always at the forefront
of similar modules in the industry.
Innovation Changes the World, Technology Leads the Future. This strategy will create the leading position of Sunport Power's high-efficiency technology, and boost the further development of the solar industry.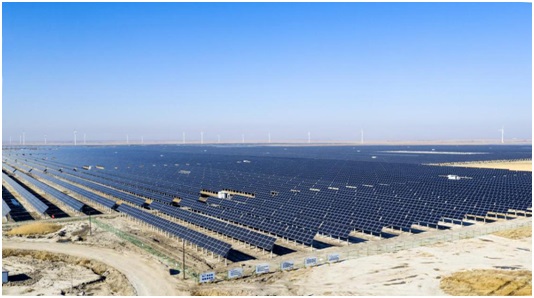 Top Runner Project in Jilin,China
Sunport Power sincerely invites you to visit our booth No. A1-171.